The Union of UEA Students produces various materials every year to introduce themselves to new arrivals. 
For the 2013 Welcome Week I designed a
Handbook & Diary, Welcome Pack
and
Fairs Guide 
using a slightly updated version of the visuals I used in 2012.
- Inside pages from the Handbook
- Detail of Fairs Guide flyer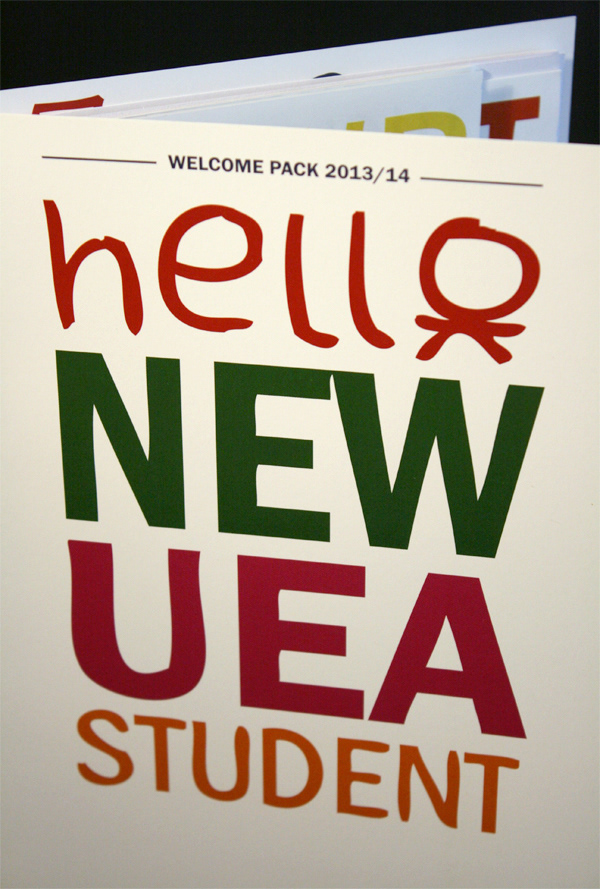 The Handbook & Diary is an introduction to the work and workings of the Union of UEA Students, which also doubles as a handy planner showing all the key Union dates for the next accademic year.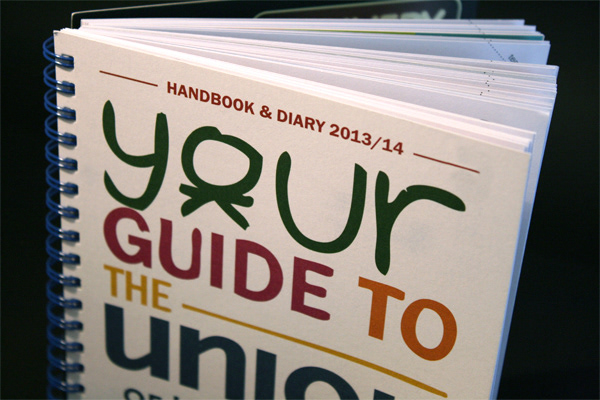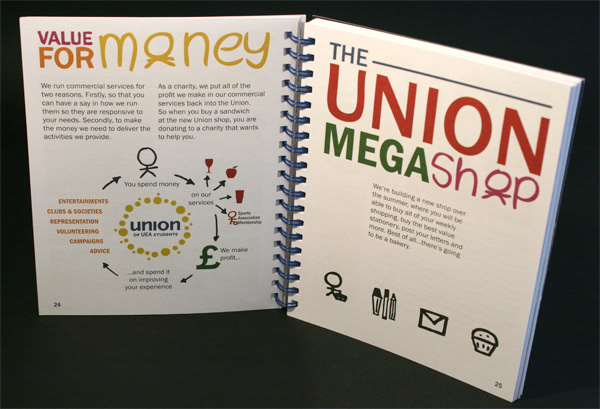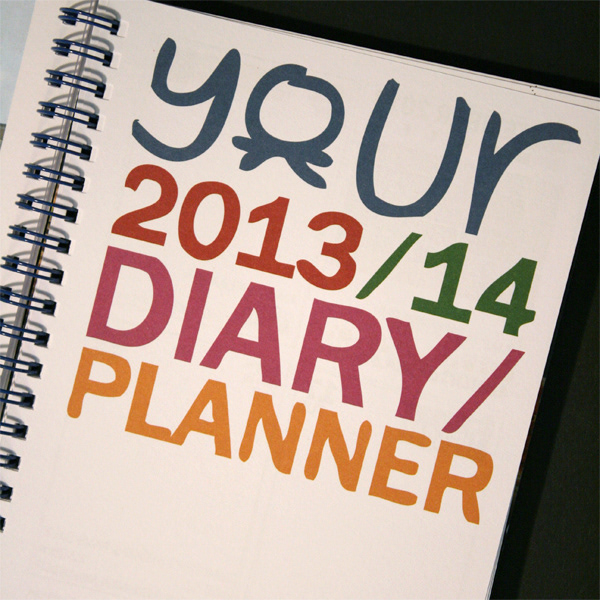 I designed the

Impact Flyer

,

Get Set... Flyer

, 

Welcome Flyer

and folder for the Welcome Pack. This is sent out to new students bofre they arrive at UEA.
The

Imapct Flyer

is a brief summary of the work that the Union did during 2012/13, the

Get Set... Flyer

tells new students about what they can do to prepare bfore they arrive, and the

Welcome Flyer

has information about Clubs and Societies at UEA, as well as the programme of events planned for Welcome Week.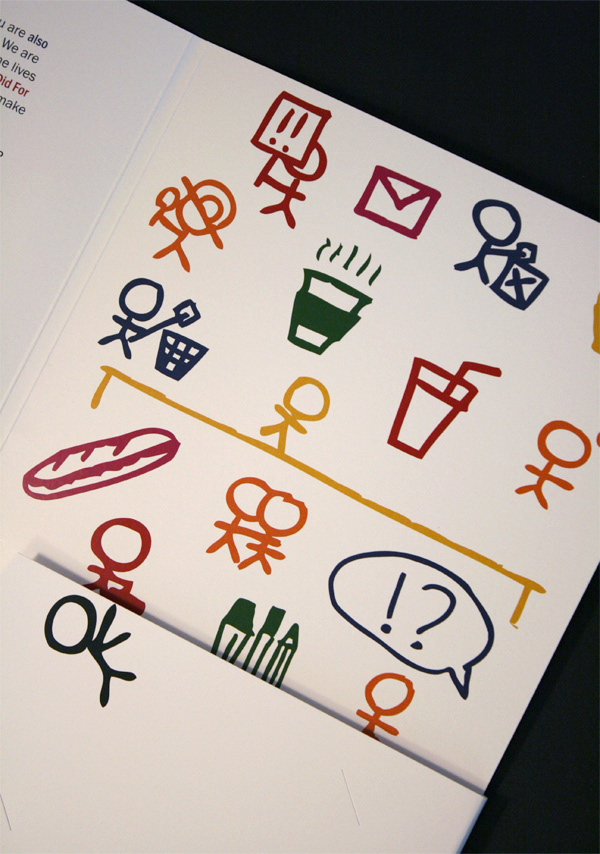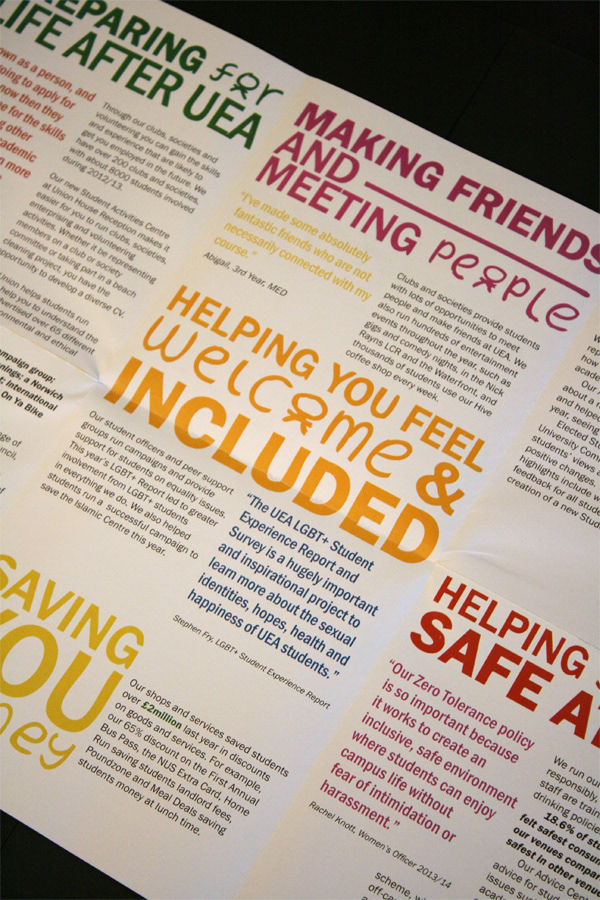 The Fairs guide gives information about the Sports and Societies fairs run during Welcome Week. I designed a simple diagramatic map and key system to show wher each Sports Club or Society would be in the hall.