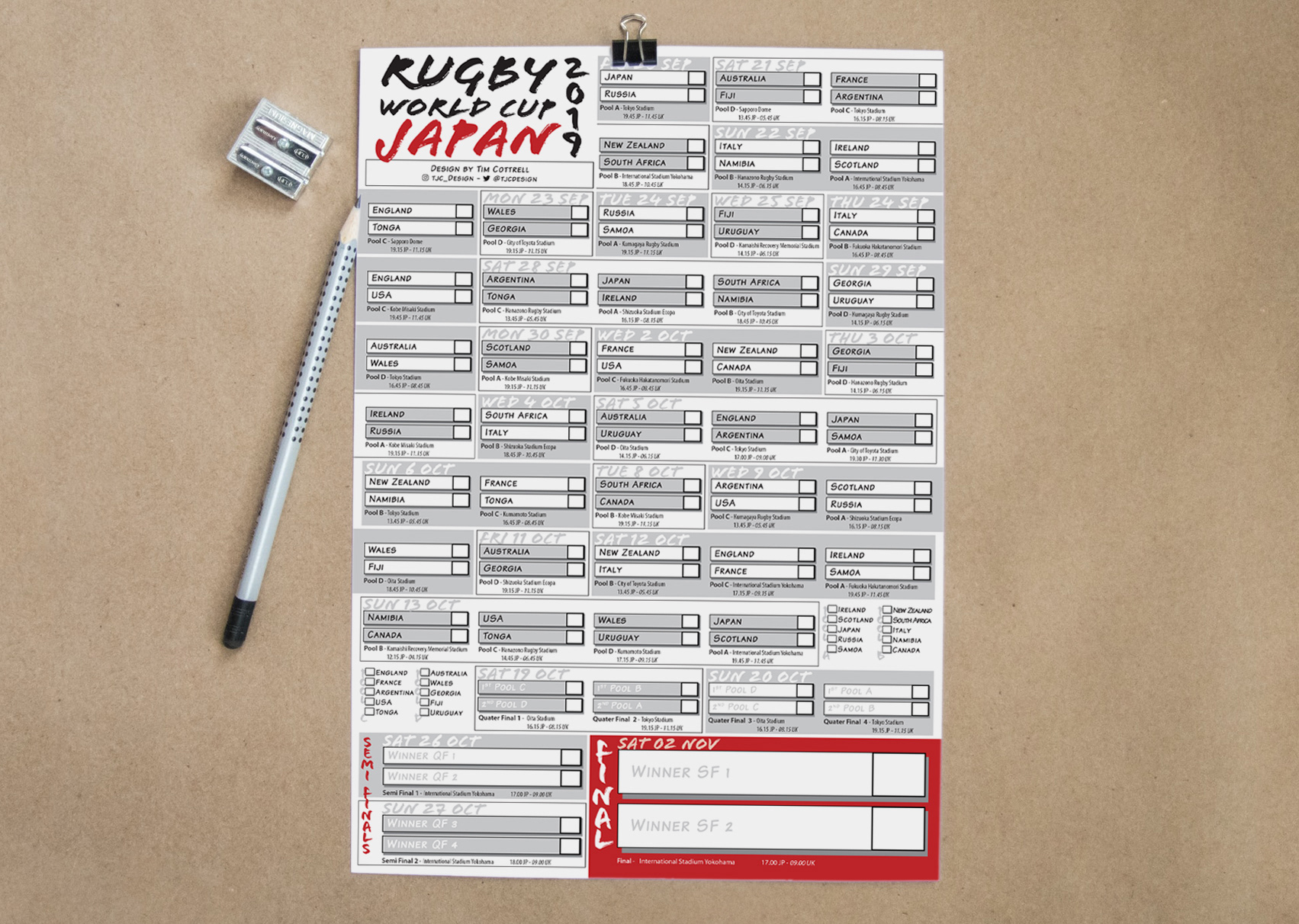 Rugby World Cup 2019 Wall-Chart
A compact wall chart for following along with the 2019 Rugby World Cup in Japan. All 40 group games, the Quarter-Finals, Semi-Finals and Final on one A4 or A3 page, with space for the four groups as well.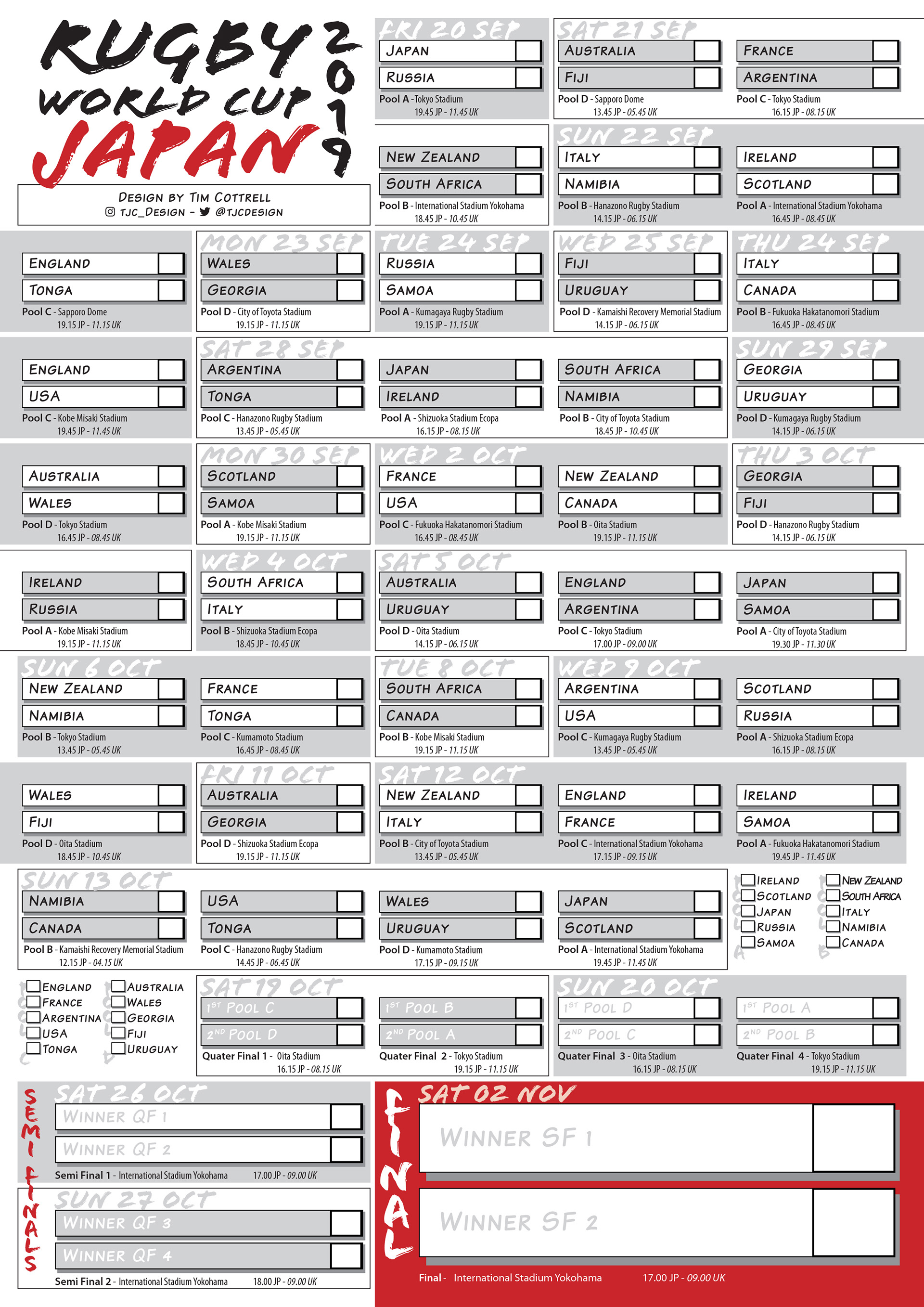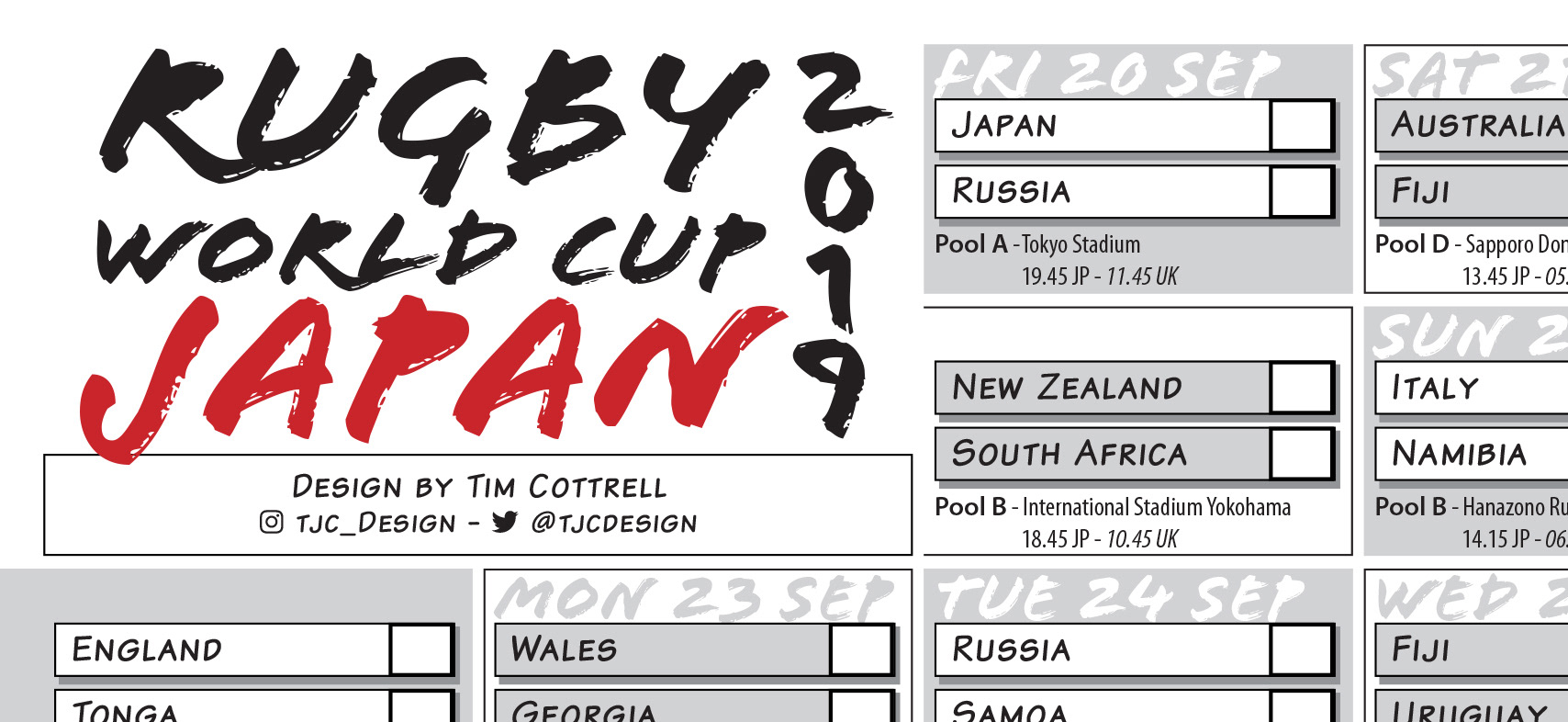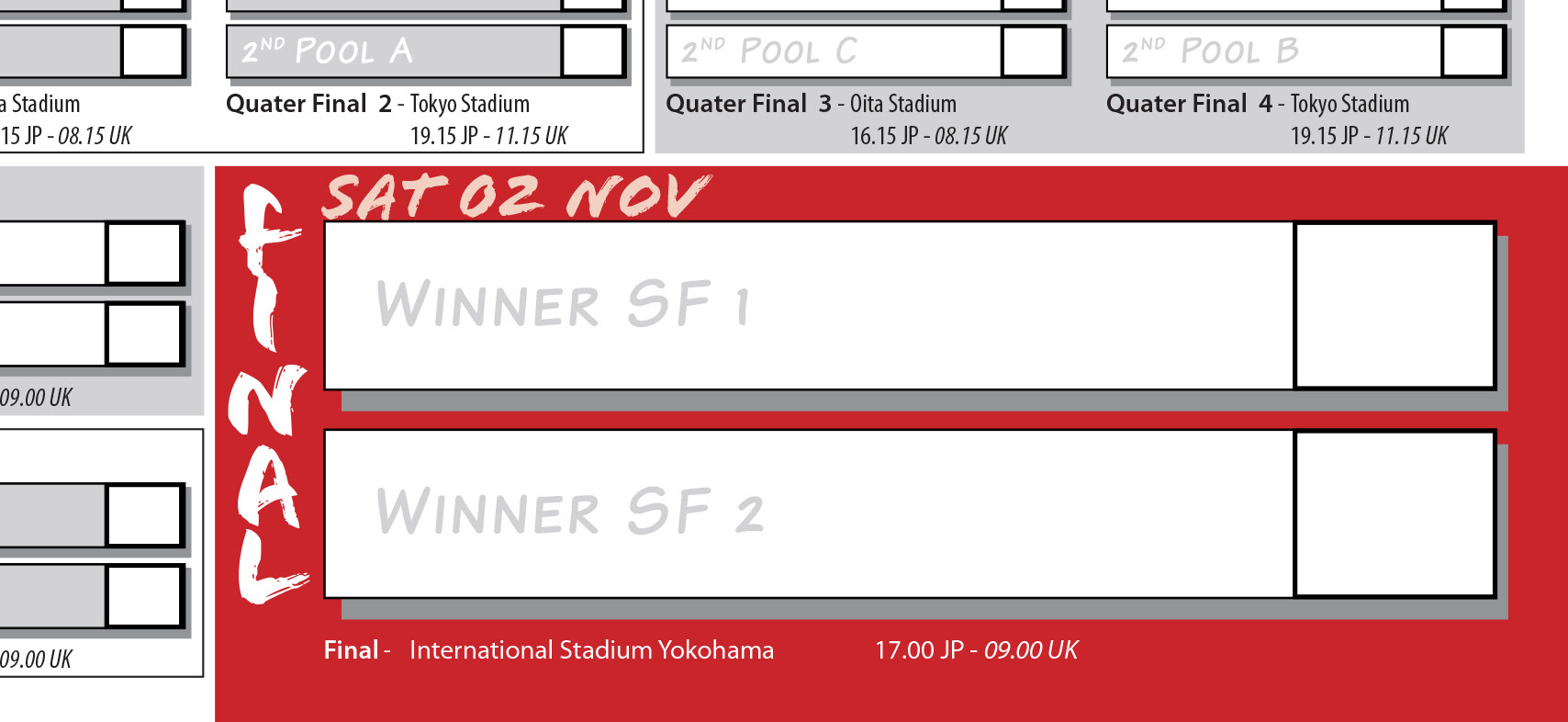 Download the PDF for the size you want and print your own.